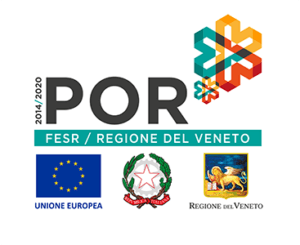 A multiplier of opportunities. Not to be missed.
In February 2017, the project "Research, technological development and innovation for Noorth | milldue edition" was launched, funded by the Veneto Regional Government as part of the POR (ROP – Regional Operational Programme). Goal "Increasing business innovation activities" Part of FESR – Fondo Europeo di Sviluppo Regionale (ERDF – European Regional Development Fund) 2014-2020 Axis 1 Action 1.1.1.1 – €24,000
The project is part of the "Innovative Materials" development trajectories for the aspect related to research on coverings suitable for external finishes, capable of being water and detergent resistant over time, and "Creative Designs" trajectories, as it aims to combine the feasibility of reduced thicknesses by introducing aesthetic patterns on external surfaces for a new, original range of Oriental-style washbasins and bathtubs.
The goals that Milldue intends to achieve, also by employing a researcher, are the following:
– research and identification of materials;
– development and production of prototypes;
– production line organisation in terms of job order monitoring
For further information on the POR FESR Veneto 2014-2020, please visit the dedicated website at www.regione.veneto.it/web/programmi- comunitari/fesr-2014-2020. Continue browsing on www.noorth.it.